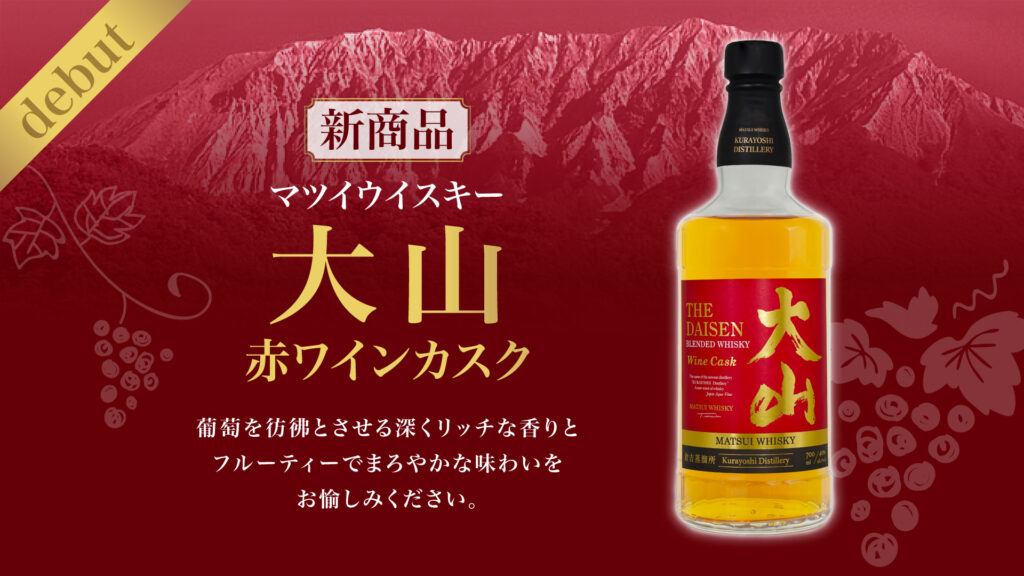 Matsui Shuzo an Unlimited Partnership (hereinafter referred to as Kurayoshi Distillery Location: Kurayoshi City, Tottori Prefecture) will release "Matsui Whisky Daisen Red Wine Cask".
This product is Made from whisky that has been aged in red wine cask and carefully blended with the deep natural water of Mt. Daisen.
Matsui whisky used red wine casks for the first time, and named after the highest mountain in Tottori prefecture, Daisen, aiming to create a whisky that is loved all over the world.
With the keyword "From Tottori to the world", Matsui Whisky will aim for even higher heights.
■Product Information
"Matsui Whisky Daisen Red Wine Cask"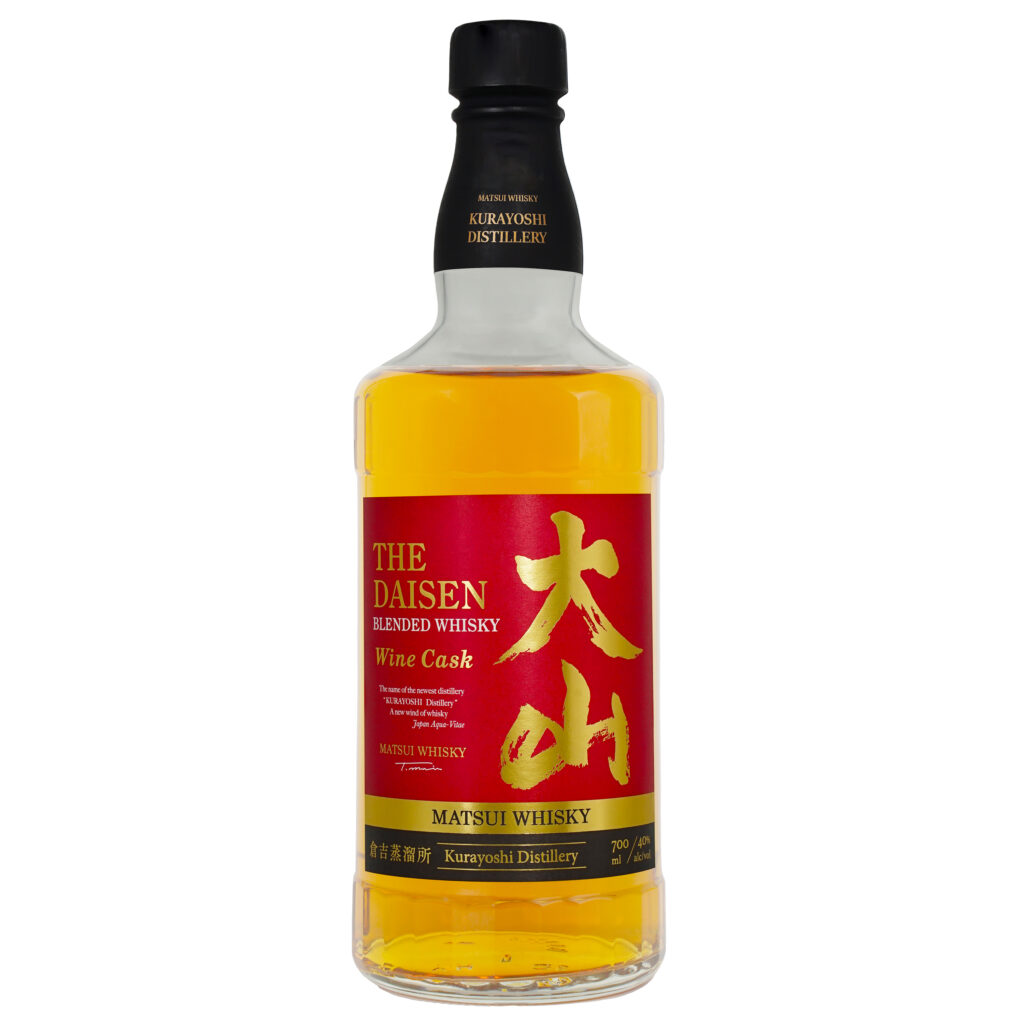 ngredient: Malt, grain
Volume: 700ml
Alcohol content: 40%
Release Date: September 1, 2023
Whisky aged in red wine casks is carefully finished with deep natural water from Mt. Daisen.
It features a deep and rich aroma reminiscent of grapes and a fruity and mellow taste.
Please enjoy the specialties that local Tottori is proud of.