【 World Gin Awards 2020 】Matsui Gin "THE HAKUTO Premium" won the GOLD award.
2020/03/04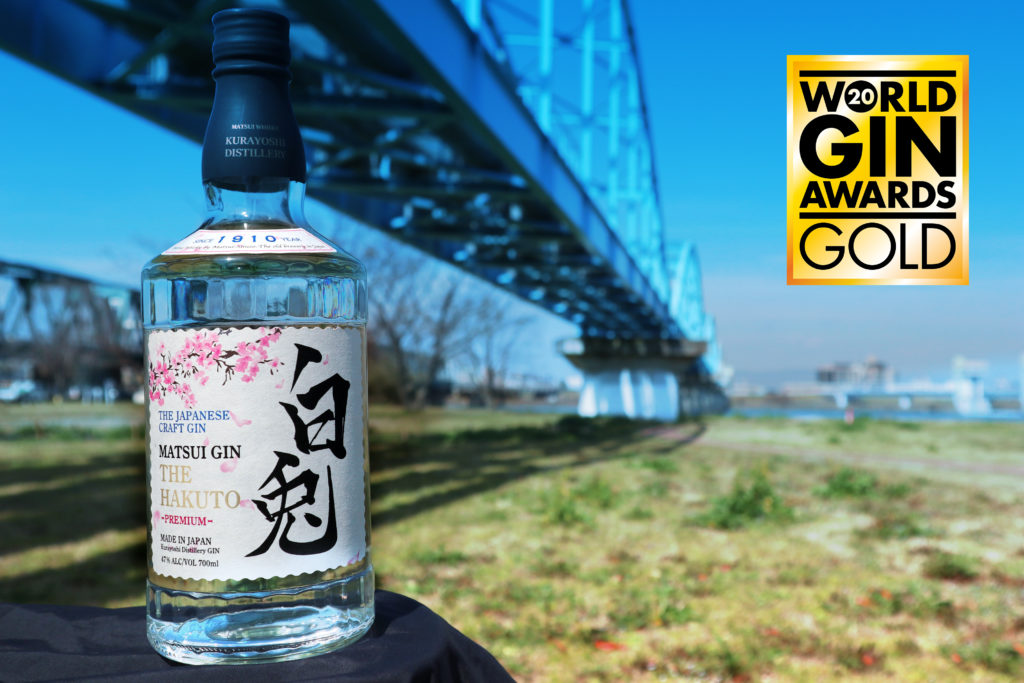 On January 15th, Matsui GIN "THE HAKUTO" won the Bronze Award in the London Dry Gin category at the World GIN Awards 2020, an international competition held in the UK.
The World Gin Awards is a contest sponsored by "TheDrinksReport.com".
The World Gin Awards is a worldwide award for the finest of all internationally recognized styles of drinks. We are very pleased that Matsui whisky's new attempt, Matsui Gin "THE HAKUTO", has won a very prestigious award. We will continue to strive for better production, not stopping at this result.
ABOUT THE HAKUTO PREMIUM
With an emphasis on the Japanese pear, "Nashi", this draws upon 9 botanicals and the addition of 5 premium botanicals evokes a richer scent. Unique flavors that this provides differentiates itself from your ordinary gin. Please enjoy the spicy yet sweet and refreshing complex flavors.
For products inquiry, please contact our importer in the United States.
【ImpEx Beverage】
Email: office@impexbev.com
Phone: (650) 872 1113
Website: https://impexbev.com/
【Matsui Shuzo】
Email: info@matsuiwhisky.com
Website: https://matsuiwhisky.com/en/
-SNS-
Facebook: Matsui Whisky
Instagram: @matsuiwhisky
Twitter: @matsuiwhisky