【Ultimate Spirits Challenge2019】
2019/04/25
The Matsui Mizunara cask gained an amazing score of 95 at The Ultimate Spirits Challenge 2019, held in the United States.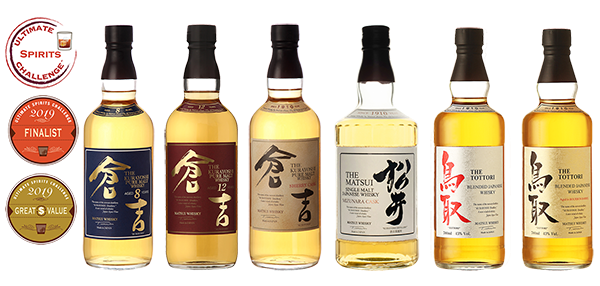 The competition is reviewed by buyers, bartenders and bar owners, and is a highly trusted rating standard for American producers, sellers, importers, distributors and retailers. Not only the taste but also the quality, the price and whether the product is of notable excellence is evaluated.
The evaluations are judged from 80 to 100 points, (with a new classification per 5 points awarded; good, very good, excellent, extraordinary) with 85 points or more being published on the homepage along with tasting notes. This year, all 12 Matsui whiskies received a score of 85 points or more.
In addition to the standard scoring, 7 of our whiskies were nominated as finalists, a highly privileged result.
You can see the results here: https://www.ultimate-beverage.com/