【A new whisky from Matsui has just been released!】
2019/02/19
A new whisky from Matsui has just been released! "San-in".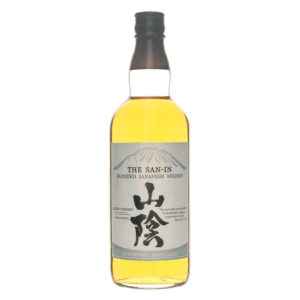 From the Kurayoshi distillery, we want to make a regional contribution to Kurayoshi and Tottori. With that in mind we bring you San-in.
San-in has smooth and light taste characteristics. Maturation in the barrel has produced a faint scent of vanilla, western pear and other fruity notes on the nose with a pleasant aftertaste. It's arguably easier to drink than our existing blended whisky, the Tottori.
At first with a focus on the Kurayoshi and Tottori, we will be offering advanced sales.
If you see it in stores, feel free to try it.
We recommend enjoying Sa-nin with a nice highball.