【 Free Tasting Event at Matsuzakaya Nagoya Store】
2018/11/29
Date: December 5th (Wed.) – 11 (Tue), 2018
Time: 11: 00-20: 00
Place: Matsuzakaya Nagoya store
We will hold a free tasting event at Nagoya city, Aichi prefecture. Other than well-known "Kurayoshi" and "Tottori", pre-sale limited items will be present during the event as well.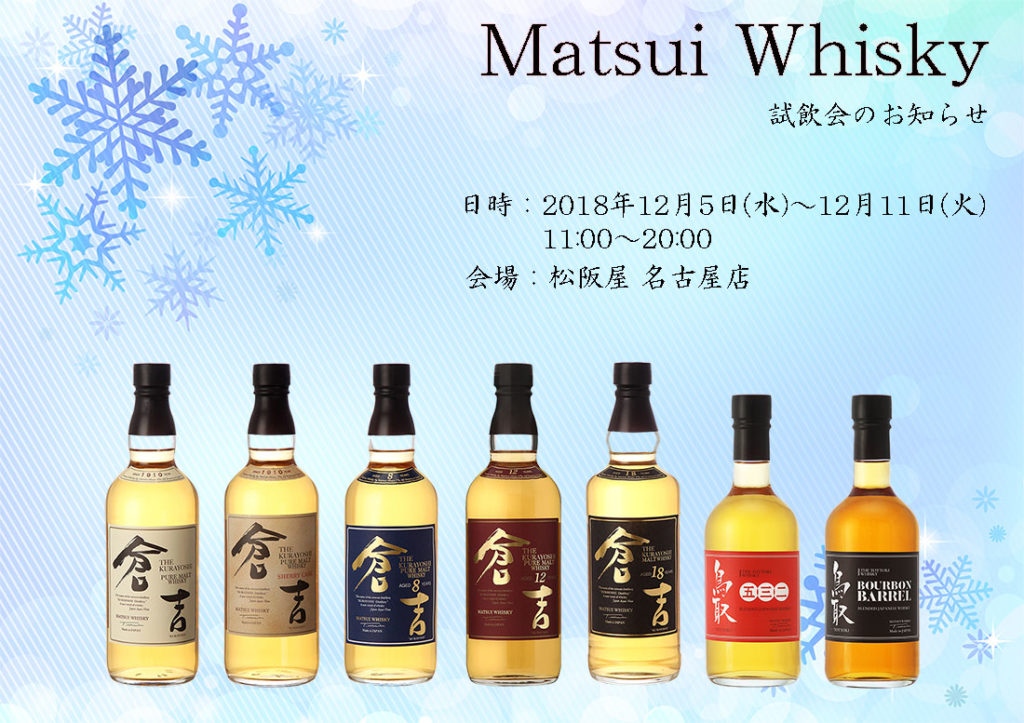 Location:
«Subway Sakae Station» 5 min walk toward South from Exit #16
«Subway Metro Line Yagi-cho Station» Underground Passage (Exit #5、6) directly connects
to Daimaru Matsuzakaya.
If you are planning to go to Sakae, please stop by and join us. We are looking forward your visit.