【 Tasting Event Announcement 11/7(水)~11/10(土) Toretore Market Nanki Shirahama 】
2018/11/05
Autumn mega sales at Toretore Market in Nanki Shirahama.
Date: Nov. 7th(Wed.) ~ Nov. 10th(Sat.)
Time: 9am ~ 5pm
During the 4 days event, we will set-up a special corner to carry out a free tasting of 「Kurayoshi」and 「Tottori」
5 models of 「Kurayoshi」series and 2 models of 「Tottori」series will be served.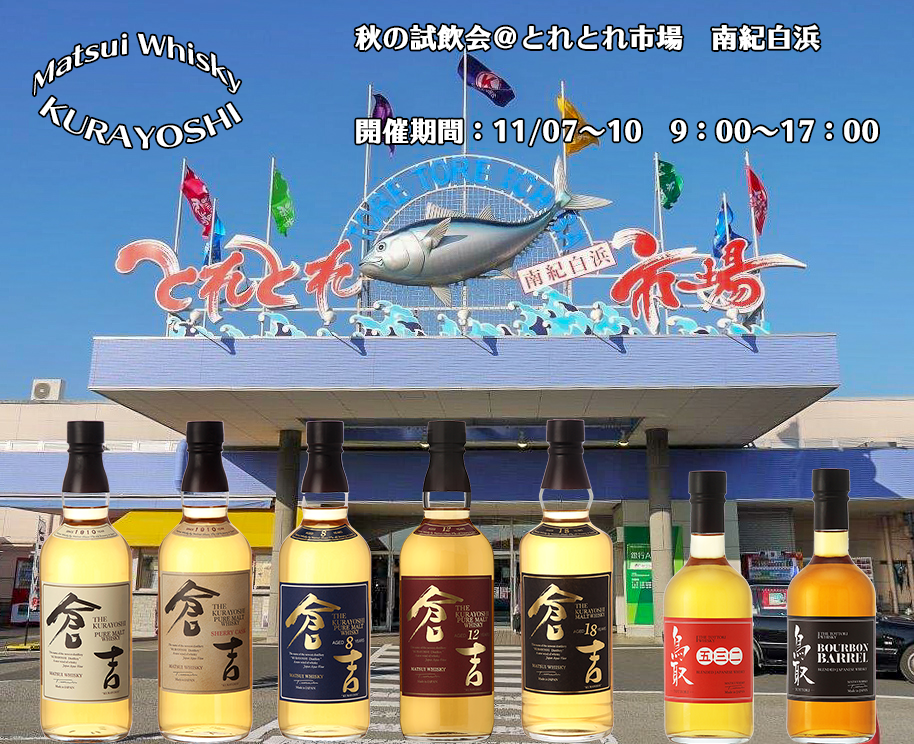 Please stop by and join us.