Tasting event @ New Chitose Airport international domestic duty free shop
2019/03/29
Tasting event @ New Chitose Airport international domestic duty free shop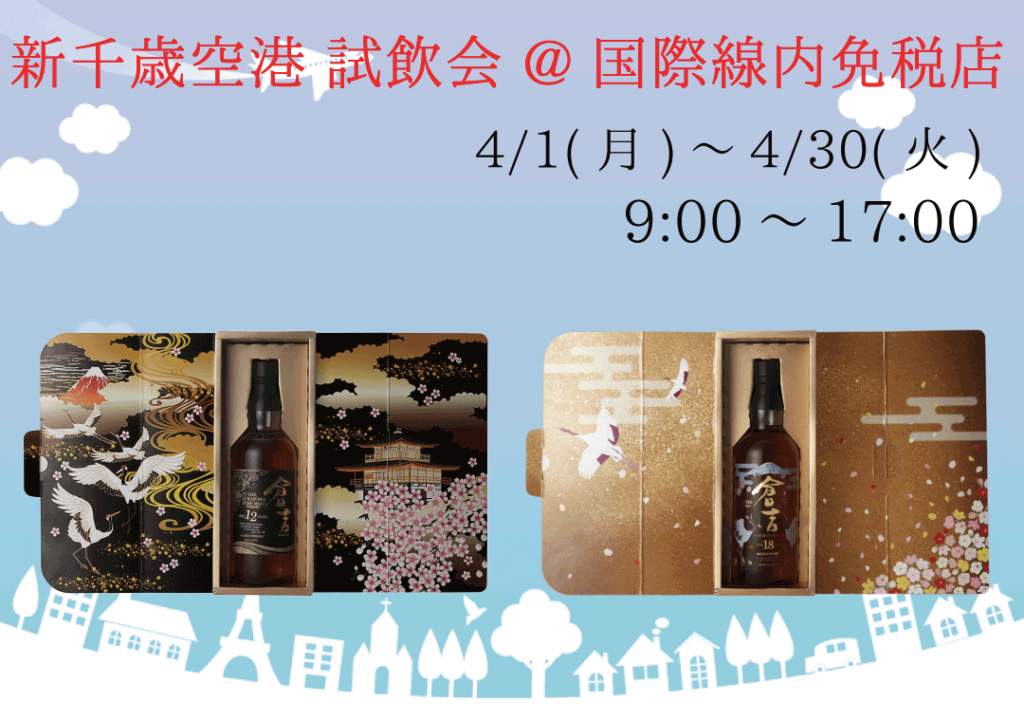 We will be holding a tasting event from 4/1 (Mon) to 4/30 (Tuesday) at New Shinchitose airport. As it is held at a duty-free shop, it is only for customers taking international flights at Shinchitose Airport, but of course tastings will be conducted, as well as the sale of a duty-free limited editions. The whiskies featuring are "Kurayoshi 12 year old" and "Kurayoshi 18 year old".
※ We cannot sell liquor where proof of age (20+) is not provided.
In addition, drunk driving is also prohibited by the law, so please refrain from tasting if you plan to drive on leaving the airport.
[Details]
■ Date and time
April 1 (Mon) April 30 (Tuesday) 9:00-17:00
■ Location
New Shinchitose International Airport Duty Free Shop
If you're leaving Hokkaido or just visiting abroad by all means pay us a visit.